Try our new Chicken Shack menu!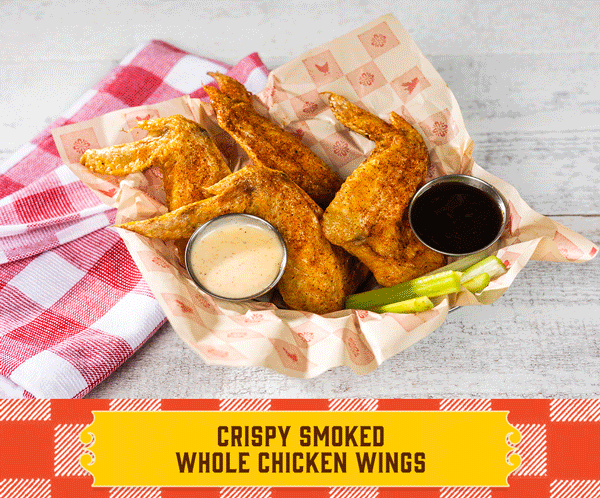 ---

$1 from every Orange Cream Pudding sold from 8/4 - 8/31/22 will be donated to local food banks.*
---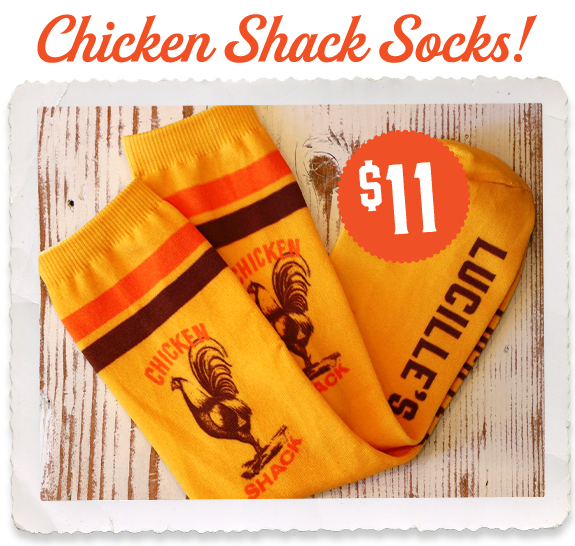 LIMITED QUANTITIES - GET IT BEFORE IT'S GONE!
Grab a pair of our limited edition Chicken Shack socks for $11!
Browse our online shop for Chicken Shack socks and all Lucille's merch or add a pair to your online take out or delivery order!


*Proceeds will be donated directly to your local food bank. All or any part of the money collected will be utilized for charitable purposes or for the organizations. Food banks are a501 (c)3 nonprofit organization. Donation is 100% tax deductible. Information about revenues and expenses of the organizations, including its administration and fundraising costs, may be obtained by contacting the Marketing Department at Hofman Hospitality Group,2601 E. Willow St., Signal Hill, CA 90755 or (562) 596-0200.