NOW Serving
Catered Boxed Meals
Let us cater your next event with Lucille's Boxed Meals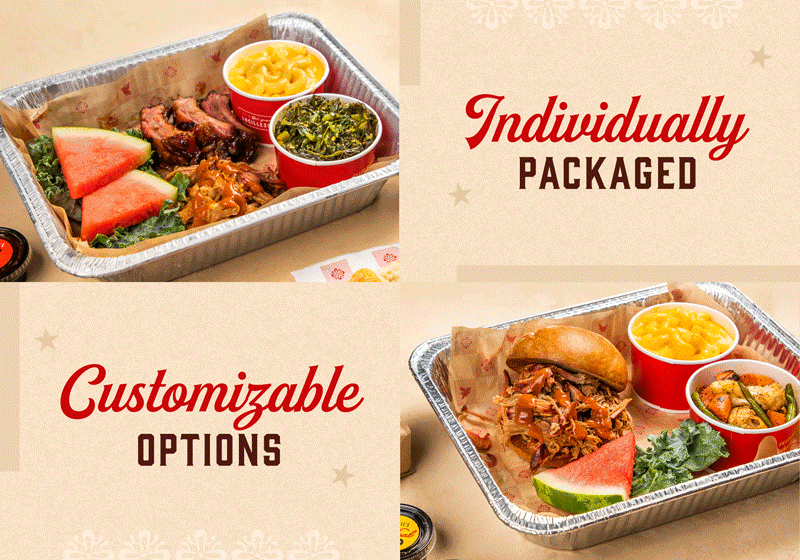 Pick your favorite 2-, 3- or 4-item BBQ combo or salad or sandwich or specialty entree for the whole group and we'll package it individually.
1. Choose meal category.
2. Select meal item from chosen category for your group.
3. Don't forget drinks and desserts!
4. Give us a call or send us an email to order!
 
THE GROUP MEAL IS CUSTOMIZABLE AND INDIVIDUALLY PACKAGED
 
Perfect for the holidays. Limited time slots available.
For more information, or to place an order, fill out our contact form online,
email us at catering@lucillesbbq.com or call us Monday-Friday from 9am- 5pm (866) 598-7427

We have a $500 minimum for catering.
Gift cards may not be used for catering.