Dine on our Patio and get a Free Original Sidewalk Lemonade or Iced Tea!*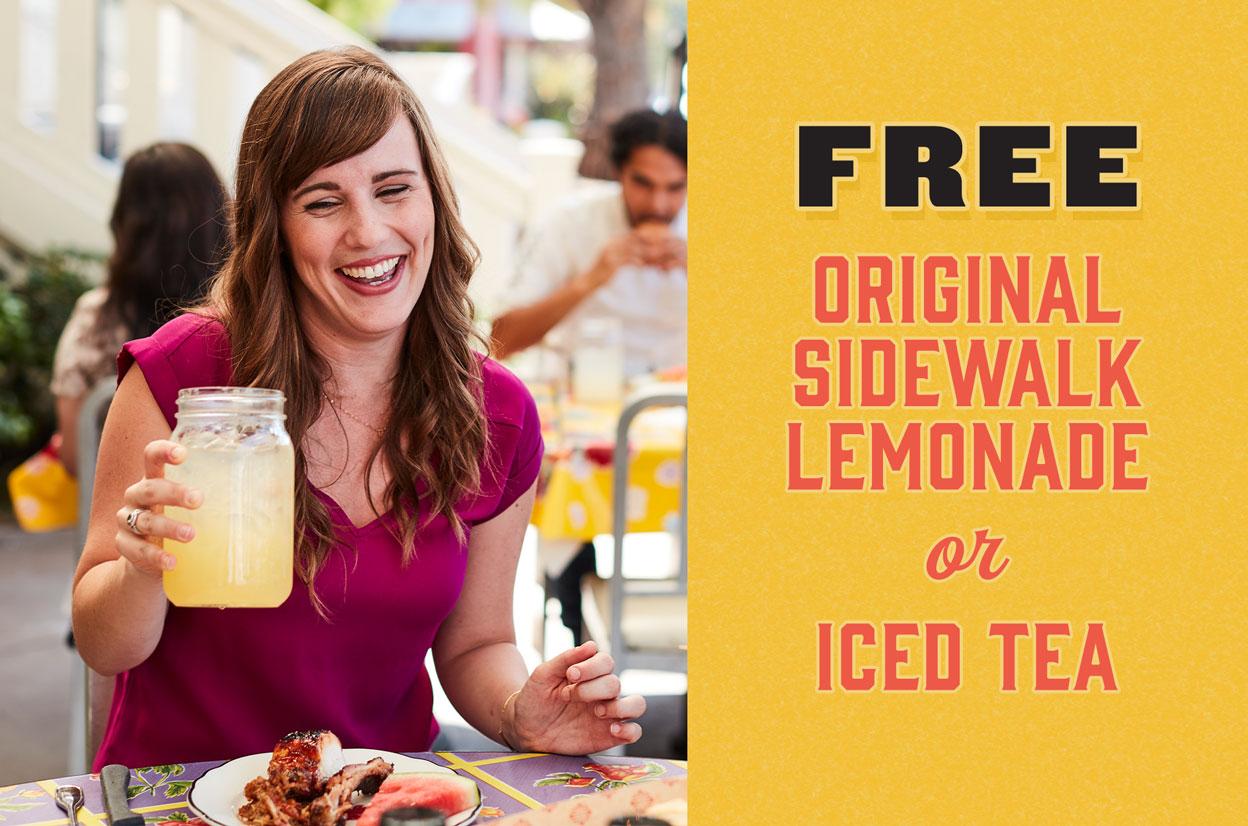 Lucille's has transformed its outdoor spaces into a veranda-inspired dining experience and is welcoming guests with a complimentary glass of either iced tea or Lucille's Original Sidewalk lemonade and a basket of freshly-baked biscuits and apple butter.
 
*Not available at our Dublin, Santa Ana, and Red Rock locations.