Back for a Limited Time!
Love & BBQ
When two great loves make the perfect pair.

We don't just love good old fashioned Southern bar-b-que, we take pride in it.
And where there's great love and care, there's great bar-b-que.
---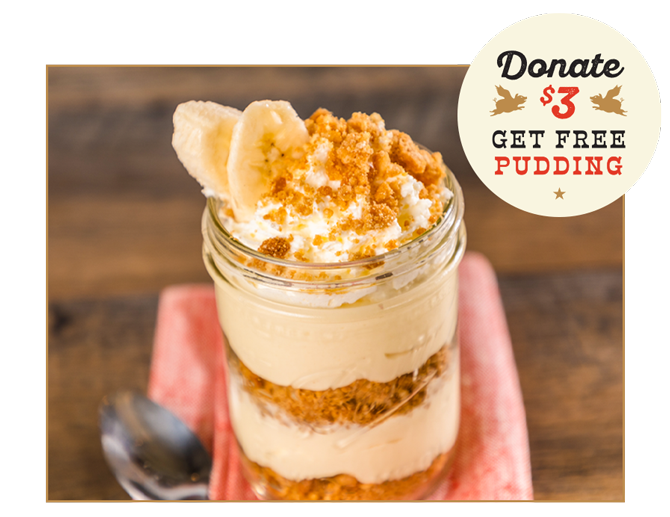 Help Support Local Food Banks
During the month of February, Lucille's will continue its commitment to supporting local food banks by offering a bonus card good for a FREE Old-Fashioned Banana or Seasonal pudding for guests dining in the restaurant, with each donation of $3 or more through Round it Up America®!* With a minimum $3 donation, guests will receive a card good for a FREE Banana or Seasonal pudding (a $7.99 value).
---
*All or any part of the money collected will be utilized for charitable purposes or for the organizations. Information about revenues and expenses of the organization, including its administration and fundraising costs, may be obtained by contacting Round It Up America® at PO BOX 844284, Los Angeles, CA 90084-4284 or www.rounditupamerica.org. Donation is 100% tax deductible.