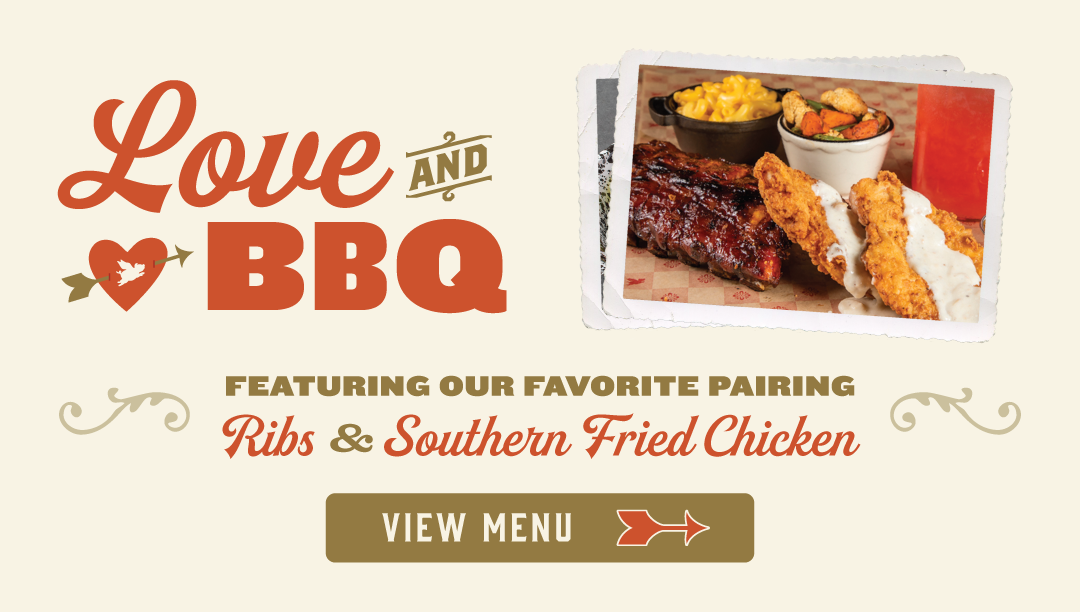 We don't just love good old fashioned Southern bar-b-que, we take pride in it. And where there' s great love and care, there's great bar-b-que.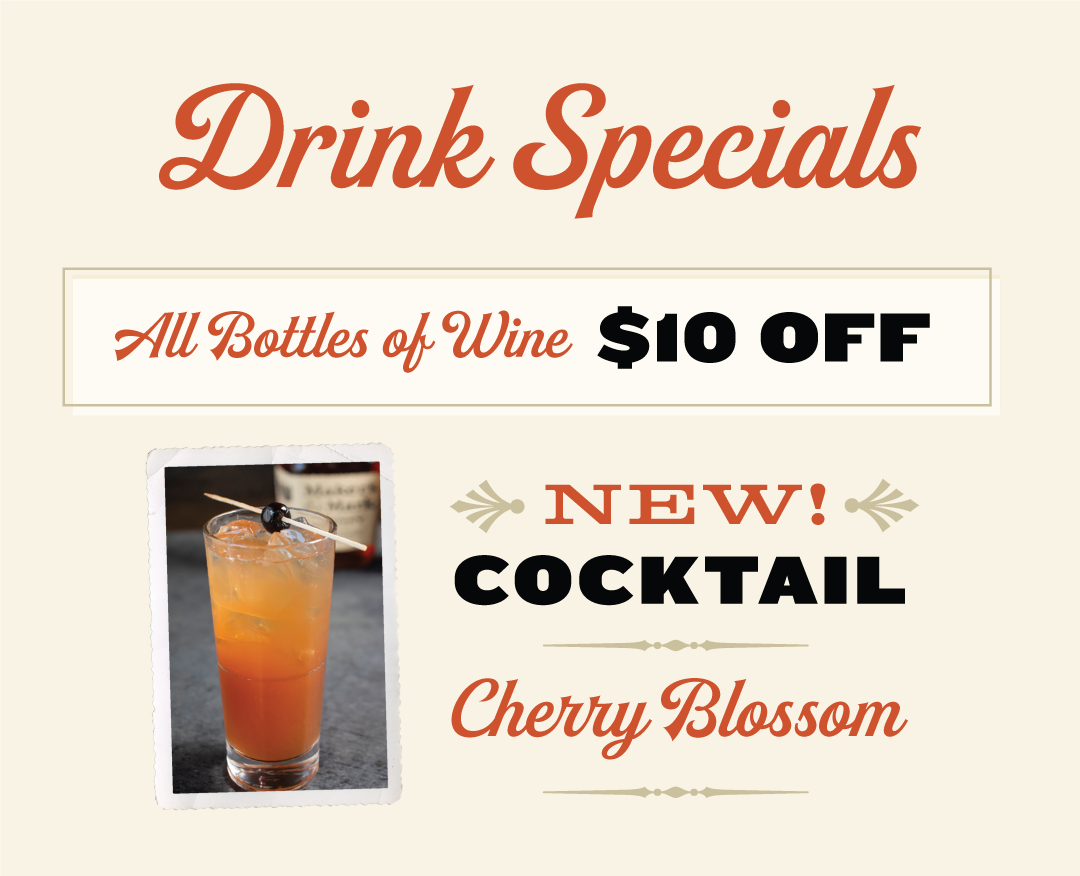 All bottles of Wine - $10 Off
NEW! Cherry Blossom Cocktail - Maker's Mark, Heering Cherry Liqueur, vanilla syrup and lemon juice.
*Reservations where dine-in and patio dining are available. View locations for more details.